FREQUENTLY ASKED QUESTIONS?
What is paper piecing?
The use of cut out shapes to produce a three dimensional picture. Similar to applique , pieced paper pictures can range from very simple to complex, and can be a page decoration or constitute an entire layout. Here at My Tear Bears I use thick cardstock (80lb) with at least 2 layers of cardstock to produce complex intricate piecings. I shade/ink the edges of the cardstock to give them that extra "life" to the piece. This is what makes them different than those typical "die cut" images.
A GLIMPSE AT THE PROCESS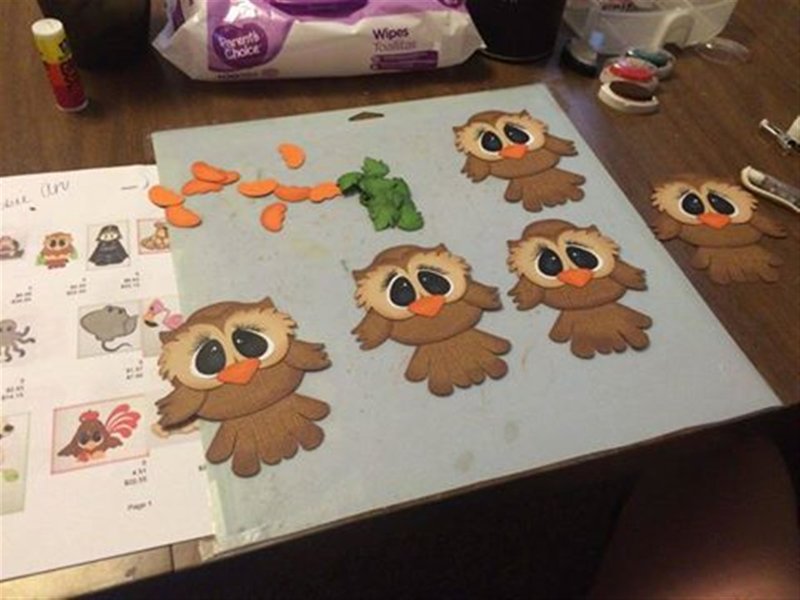 What is a Tear Bear/ Tear Critter?
Tear bears are circles, ovals and similar shapes torn from mulberry paper and assembled into the shape of a teddy bear before being glued together. The method of "fluffing" the paper is then given to add the fury texture of the bear/animal. Finishing touches as hand drawn eyelashes are added, followed by various clothes and accessories!

EXAMPLE OF THE MATERIAL TO CREATE THE TEAR BEAR/CRITTER